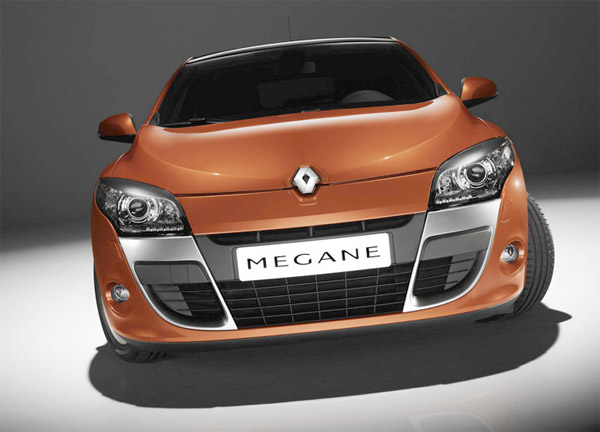 Renault has taken inspiration from the first-generation Megane range by introducing a dramatically styled three-door version of the new hatch.
The three-door has a much lower roofline, shallow side windows and a heavily raked hatch. At the front, the Megane coupé is distinguished by vertical air intakes picked out in silver trim. Its ride height is 12mm lower than five door Megane and it stiffer springs and bigger anti-roll bars.
In three Megane, developing 85, 90, 105, 110 and 130 bhp, will be offered. Finall the range will also include a dCi 160 and dCi 150 coupled to an automatic gearbox.
TCe petrol engines will be added in 110bhp 1.6-litre and both 140 and 180bhp 2.0 litre forms. A new generation 1.4-litre TCe 130bhp engine is also on the way, offering the power of a 1.8 and the torque of 2.0 litre engine, according to Renault
Renault says it has invested 1.8 billion in the new Megane family, although using the carry-over platform has freed up another four per cent of the car's factory cost, allowing it to buy higher-quality components.