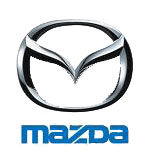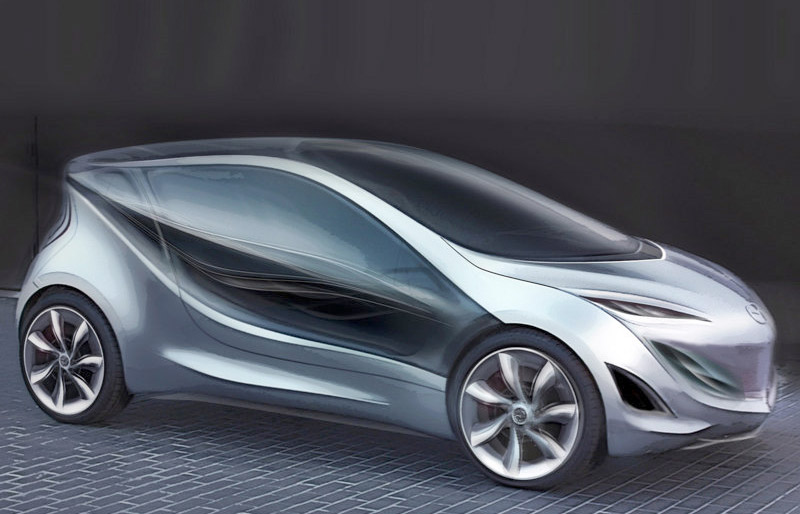 Kiyora Concept features new technology being developed for the near future as the company moves towards its target of achieving a 30 percent reduction in fuel consumption by 2015 with a corresponding lowering of CO2 emissions.
The concept features the next-generation 1.3-liter direct injection spark ignition (DISI) engine, automatic transmission with manual shift control and a rigid and lightweight body shell for very high fuel efficiency and low emissions. It also features Smart Idle Stop System (SISS) to further reduce fuel consumption and emissions.
Kiyora is a continuation of Mazdas Negare design series. The concepts design is based on a water theme and is shaped like a water droplet on its side, with the shape mirrored by the two back windows. The aerodynamic Kiyora includes a detailed underbody design that controls wind swirl, a rear roof spoiler and specially sculptured body lines that result in a coefficient of drag 10 percent lower than that of Mazdas sub-compact Mazda2.
Continuing on the water theme, Kiyora channels rainwater through an activated carbon filter and then in to a drink bottle located between the front seats. The Nagare flow lines at the front of the car direct outside air into the cabin through the right side of the dash which is a large, single piece of activated carbon that filters the air. The transparent roof gives the interior an open-air feel but contains photovoltaic solar cells which provide electricity for interior systems.
Mazda will start to renew its range in 2011 with new generation of lightweight platforms, starting with the Mazda 6 and Mazda 2.