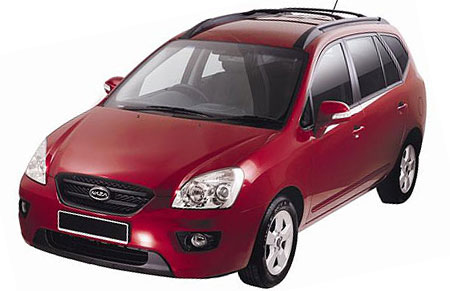 Naza Kia Sdn Bhd has launched the new Naza Citra II Rondo in Malaysia. The Naza Citra II Rondo is essentially the Kia Rondo which is the replacement model for Carens that the Naza Citra is based on. The Citra will continue to be sold as a budget 7-seater SUV, and the new Naza Citra II Rondo will be positioned between the Citra and the Ria, bringing Naza Kias 7-seater offerings up to 3 models.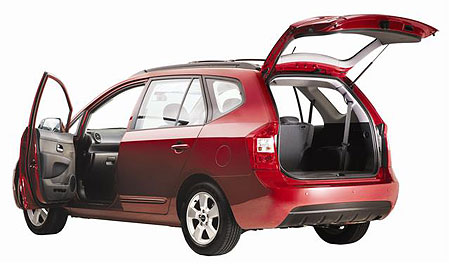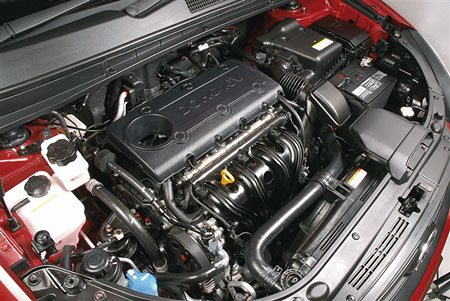 According to Naza Kia, the new Rondo is built on the D-segment new Kia Optima platform and also shares the Optimas sweet new GEMA-based 2.0 liter DOHC CVVT engine producing 145 horsepower and 189Nm of torque, mated to a 4-speed automatic transmission with sequential manual shifting. The GEMA engine is a joint project between DaimlerChrysler, Hyundai and Mitsubishi. The 4B11 in the Mitsubishi Lancer is also based on the GEMA family.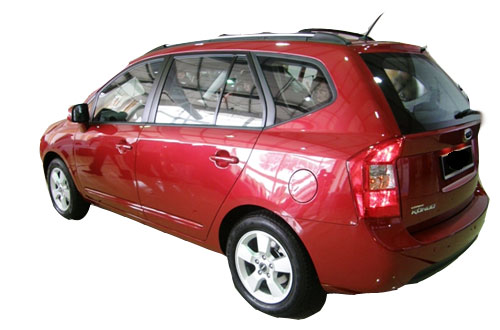 Like the Optima, the Rondo rides on MacPherson struts at the front and a multi-link setup with coil springs at the rear. It also has anti-roll bars as standard for both the front and rear axles. It scored 5 stars on the NHTSA frontal crash ratings.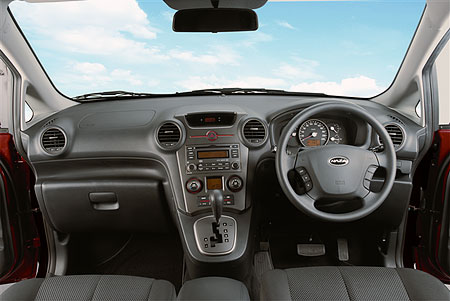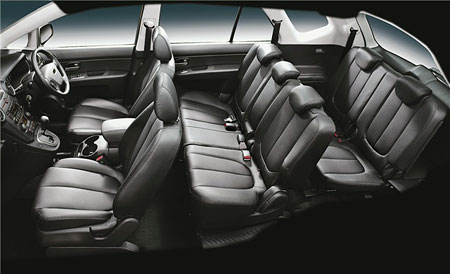 The following features come standard with Naza Citra Rondo EX:
1) ABS
2) Dual SRS Airbags
3) Fog lamps
4) Trip computer
5) 6-jets windscreen washers
6) 6-speaker sound system
7) Manual climate control
8) 15-inch alloy rims
9) Goodyear NCT5 tyres
The Naza Citra II Rondo EXS has the following additional features:
1) Automatic Climate Control
2) Steering wheel audio control
3) 16-inch ally rims
4) Roof rack
The Rondos front row features 1,043mm of headroom and 1,042mm of legroom while the second row (60:40 multifold split bench) offers 1,015mm of headroom and 975mm of legroom. The third row (50:50 split) is naturally less at 887mm of headroom and 800mm of legroom but Naza Kia says this is enough for an average-sized adult. Its best to head to showrooms and try it for yourself.
RM 84,888 - Naza Citra II Rondo EX 2.0
RM 88,888 - Naza Citra II Rondo EXS 2.0