| | |
| --- | --- |
| | Mazda 5 |
Double Automatic Sliding Doors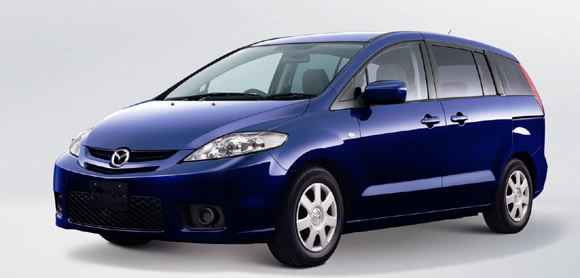 The successor to the Mazda Premacy MPV C the Mazda5 C is now officially in Malaysia. For Cycle & Carriage Bintang Bhd, the official importer and distributor, the availability of this model has been long awaited, given that the company has been trying to broaden its product offerings to cater to more segments of the Malaysian market.
With the Mazda5, the Japanese carmaker is once again emphasising its Zoom-Zoom DNA through distinctive, sporty styling that should draw attention away from obvious rivals like the Honda Stream and Toyota Wish. The sleek wedge-shaped design was actually previewed some time back in a concept model called the Flexa and the stylists have taken a great deal of from that concept for the production model.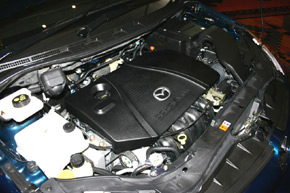 Mazda has updated its Mazda 5 MPV for the 2008 model year and besides minor cosmetic changes, the new facelifted Mazda 5 now features a new 2.0 liter MZR engine with S-VT variable valve timing and an electronic throttle as opposed to a rather bare bones 2.0 liter unit previously. The automatic transmission has also been updated to a 5-speed unit, while the manual is now a 6-speeder.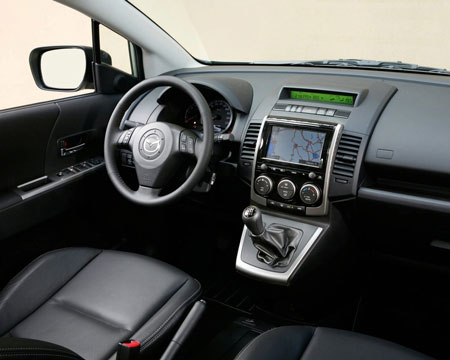 On the interior, the center dash area has been redesigned to accommodate a new touch screen DVD navigation system with a 6-CD changer, Bluetooth handsfree system and aux input. The sliding doors are now optionally powered, and can open and close automatically in less than 5 seconds via a press of a button from either the drivers seat, the door handles or the remote control key. They also stop automatically if obstructed.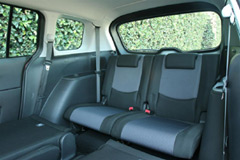 Another cool feature is the electrically-operated sliding doors on both sides, a rarity in this class. At the press of a button, the doors slide backwards smoothly to provide a 700-mm wide opening. Incidentally, the Mazda5 sold here also comes with a sunroof.
Priced at RM159,000.60 (including insurance),the first batch of Mazda5 MPVs, imported in completely built-up form (CBU) from Japan, was cleared from port prior to the announcement of the new 2006 duty structure which is likely to result in an increase in the prices of MPVs, SUVs and 4WDs (due to rationalisation of the tariffs between passenger cars and other vehicle types)
We will be maintaining the RM159,000 price for the foreseeable future, declared Steven G. Foster, MD of C&C Bintang. Yes, the new duty structure increases the duties payable for the Mazda5 and should therefore result in a price increase but we dont plan to do that. C&C Bintang has been doing business in Malaysia for some 100 years, most of that time selling cars, and we are here as long-term investors, so we do not look just at short-term gains. Therefore, we dont see a need to raise the prices for now and would only do so if there is a drastic change in the exchange rate which would then raise the cost significantly.