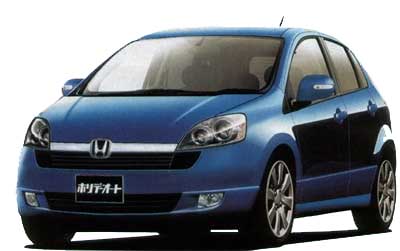 The original Jazz was developed with the concept of man maximum, machine minimum, which calls for maximising the space available for humans and minimising the space occupied by mechanical components. Its development was aimed at creating an ideal compact car that sets a new benchmark in the competitive compact car segment and exceeds expectations with its customer-driven values, such as fuel efficiency, spacious interior, practicality and original styling.
That the development concept for the Jazz was spot on was confirmed when the first generation (also known as the Fit in Japan) was voted Car of the Year' in Japan in 2001 and then went on to become the bestseller in Japan (excluding minicars) in 2002, beating the Toyota Corolla which had been the market leader for decades.
In other countries too, the Jazz has been a hit with the new generation of younger buyers and won numerous awards. In Malaysia, Autocar Asean named it the 'Best Small MPV' in 2003 while the New Sunday Times CBT team picked it as the 'Best Sub-Compact MPV' in both 2003 and 2004.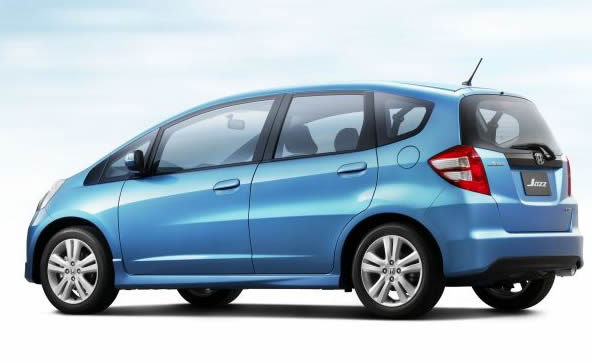 The Jazz is currently sold in 115 countries worldwide (including the USA) and cumulative sales have passed 2.3 million units worldwide since its launch in 2001.

Such success must have made it a big challenge for the engineers at Honda to come up with a worthy successor in the second generation. But once again, the talent of Honda R&D has been demonstrated as the second generation of the Jazz won the title of Japan Car of the Year again! In the first two weeks it went on sale in Japan, over 20,000 orders were received.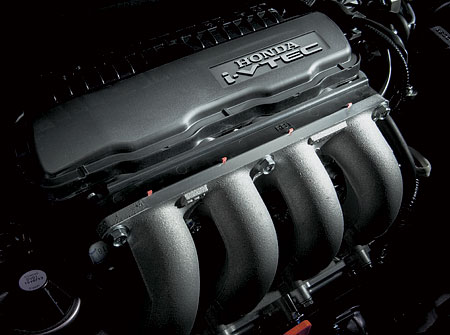 The new L15A i-VTEC engine has been updated, now putting out 120 PS at 6,600rpm and 145Nm of torque at 4,800rpm. The 120 PS is a higher peak power compared to the previous 1.5 VTEC engine but it is also achieved at a much higher RPM which means you have to rev higher to get it - 6600rpm vs 5800rpm.
This new i-VTEC SOHC engine uses a stepped variable valve timing and lift system, varying timing and lift according to two different settings - one for low load operations, another high cam. Intake and exhaust valve count for each cylinder are now 2 each - 4 per cylinder which means this engine is a 16 valve unit as opposed to the previous engines 12 valve setup.The valve shut-off feature that closes one of the intake valves for better low RPM performance is not found on this L15A engine (not needed?) but available on the smaller L13A engine that is not available in the Malaysian market.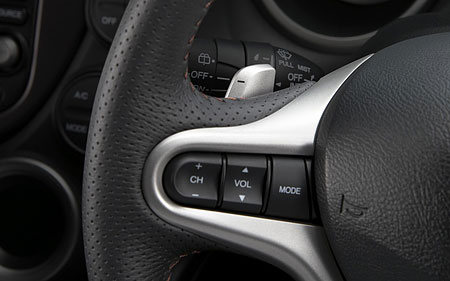 Other features of the L15A include a drive by wire electronic throttle, a new intake manifold with a resonator which helps with low to mid range torque, a high-tumble flow intake port, an integrated exhaust manifold head with a closely-coupled cat converter for better emissions, and a finally a world-wide first: a pattern piston coating design wihch features a patterned surface coating on the piston to improve lubricant retention around the sides of the piston for reduced friction.
The Fit/Jazz is equipped with various transmissions worldwide including a conventional manual, a CVT, a 5-speed auto or a 6-speed i-SHIFT automated manual transmission, but in our market Honda has decided to offer the 5-speed auto. Honda says they found that the automatic transmission instead of the CVT used in the previous model was the best choice for our driving style from a driving experience point as it involves a combination of city and sporty or highway driving, while the CVT is more suited to pure city driving such as the conditions in Japan.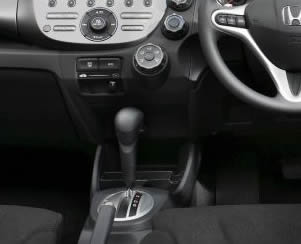 The 5-speed automatic gearbox has its 4th and 5th gears as overdrive gears. Its ratios are 2.995, 1.678, 1.066, 0.760, and 0.551, with a reverse ratio of 1.956. From my personal experience, highway cruising is sure to be quite relaxing with such a low overdrive gear available - high speed cruising with a low engine RPM for a more quiet, unstressed and serene feeling.
Amongst the many improvements of the new Jazz are class-leading cabin spaciousness and greatly enhanced utility as well as advanced drivability. Most important in these times is fuel efficiency which was already pretty impressive with the first generation and can be expected to be better with advancements in technology.
Due to its high standard features that challenge the conventional expectations of a compact car, Honda Malaysia has planned an extraordinary roll-out inspired by the characteristics of the new model. Sources say it will be an unconventional runway fashion show that features the works of three of Malaysias leading fashion designers along with well-known fashion stylist and make-up artist, who have all been commissioned to interpret the spirit of the all-new Jazz through their runway creations.